Thank GOD this week is finally over!! You know when spring is just taking its time to show up..and the weeks are dragging by...and you just want to get outside and tan your pasty legs? That's me.
Anyhow, I am going to finish off this week with one of my favourite recipes..
CLEAN OUT YOUR FRIDGE STIR FRY.
At the beginning of your week you go to the grocery store with great intentions and buy all these amazing looking vegetables. Then by Thursday you look in your fridge and most of those veggies are still in there, looking all sad and starting to wilt a little. Well this is how I eat them!
Any veggies left in your fridge (I used carrots, celery, onion, broccoli, garlic, zucchini)
Chicken breast, cut into bite size pieces
Take your chicken and marinate it in Soya Sauce, and small amount of Sesame Oil, fresh chopped Ginger (I used dried ginger and grated it in), and chopped garlic. Set aside while you prepare the veg.
Chop up all your veggies.
In a large sauce pan or Wok on Medium High, sauté your veggies (I waited a few minuted before I added the broccoli) in a little bit of Sesame Oil (Trust me, this stuff goes a long way). Season with a little salt and pepper.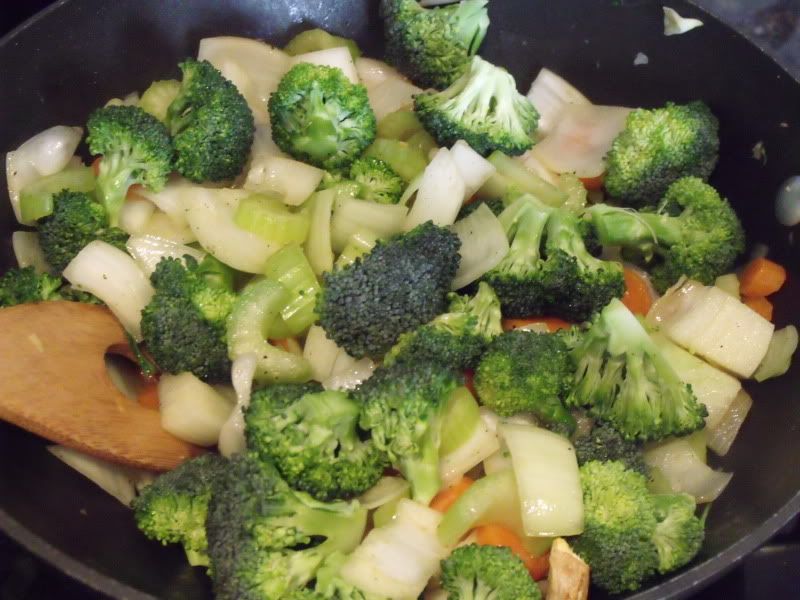 When onions are translucent add the chicken…tossing everything together.
I swear it doesn't taste like oysters. And maybe a little more soy sauce if you feel like it needs it. I kinda eyeball this dish and add as I see fit!
Once chicken is cooked add a big spoonful of peanut butter.
Now at this point my veggies had released a lot of water. To thicken my sauce I just added some cornstarch dissolved in some warm water. It thickened up the sauce really nicely .Toss well and serve with rice or noodles. I also added some red pepper flakes...I'm hot that way. As you can see I just ate the stir fry as is…well…because I ran out of rice and noodles..time to go grocery shopping!